Latest News
Do you have any warm winter coats you no longer wear that might keep someone else warm this winter?
This year we are proud to support Cardiff Rotary's "Wrap up Cardiff" initiative.
Wrap Up Cardiff is a campaign run by Rotary Clubs in Cardiff in partnership with the registered charity Hands On London. The central idea of Wrap Up is simple: there are many people in dire need of warm clothing in winter, and others who have warm coats in good condition which they want to give away.
Thick warm winter coats (including gilets, fleeces and anoraks) donated to Wrap Up are being collected by Rotary volunteers and each garment is inspected to ensure it is clean and in a good condition to be given away.
St Mellons C/W Primary School are collecting warm, clean coats of any size so they can be passed on to someone who needs it.
Please bring your donations into school by Thursday 27th October.
Thank you for your support.
(Click here to visit the Rotary website.)
The Book Fair will be onsite next week, 3rd October - 7th October, based in the hall. You can take a look at their full list of available books HERE.
You can purchase any books online by clicking HERE and completing the payment slip.
"The more that you read, the more things you will know. The more you learn, the more places you'll go."— Dr. Seuss
Thank you very much to everyone who donated to our fundraiser in support of the Ukrainian refugees. We raised a fantastic £500!
A phenomenal amount for such a small school, thank you for your generosity.
All the money raised will be given to the Red Cross who are part of the Disasters Emergency Committee (DEC). Our donation will be used to reach people in urgent need, including:

• Providing food, first aid, clean water, shelter support, warm clothing, hygiene parcels and medicines
• Supporting hospitals and healthcare facilities
• Supporting fire fighters and civil protection units
• Training people up in life-saving first aid
• Helping families stay in contact with each other
• Repairing vital infrastructure
• Helping to repair homes, healthcare centres, schools and community centres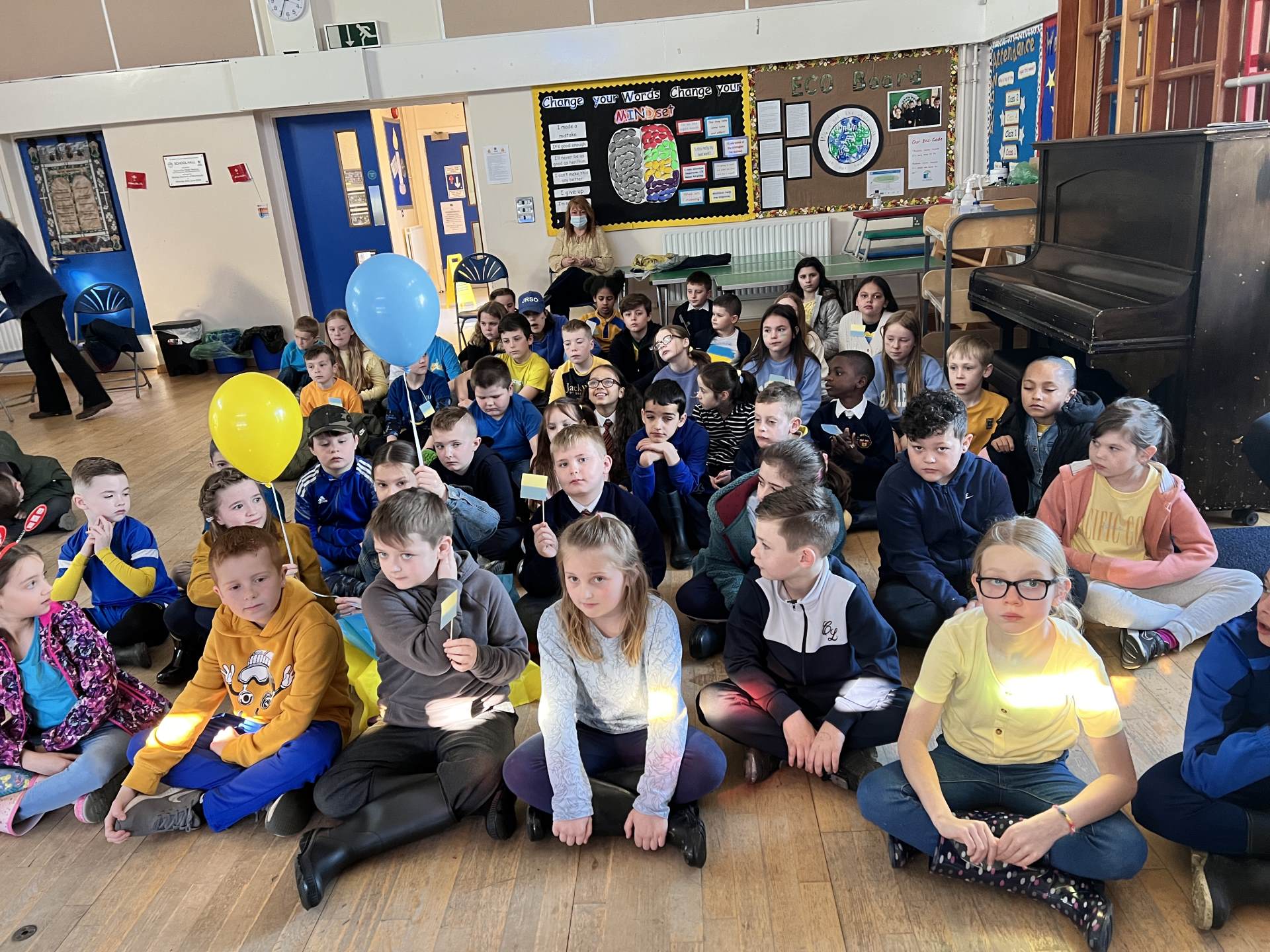 2 Corinthians 9:6-8

Each of you should give what you have decided in your heart to give, not reluctantly or under compulsion, for God loves a cheerful giver. And God is able to bless you abundantly, so that in all things at all times, having all that you need, you will abound in every good work.
Our new school building
The building of our new school has begun. Two members of our School Council were able to join Mrs Marchesi and Mr Twell (Chair of Governors) at the 'ground breaking' ceremony on 10.03.22. Our new building is located on the new St Edeyrns housing development and will finished early 2023.
Wrap Around Care for September Nursery
After a very positive meeting with Plantos Nursery, we are pleased to say that Plantos have said that they will be able to offer wrap around care for St Mellons CIW Nursery pupils from September 2022. We look forward to working with them and you.